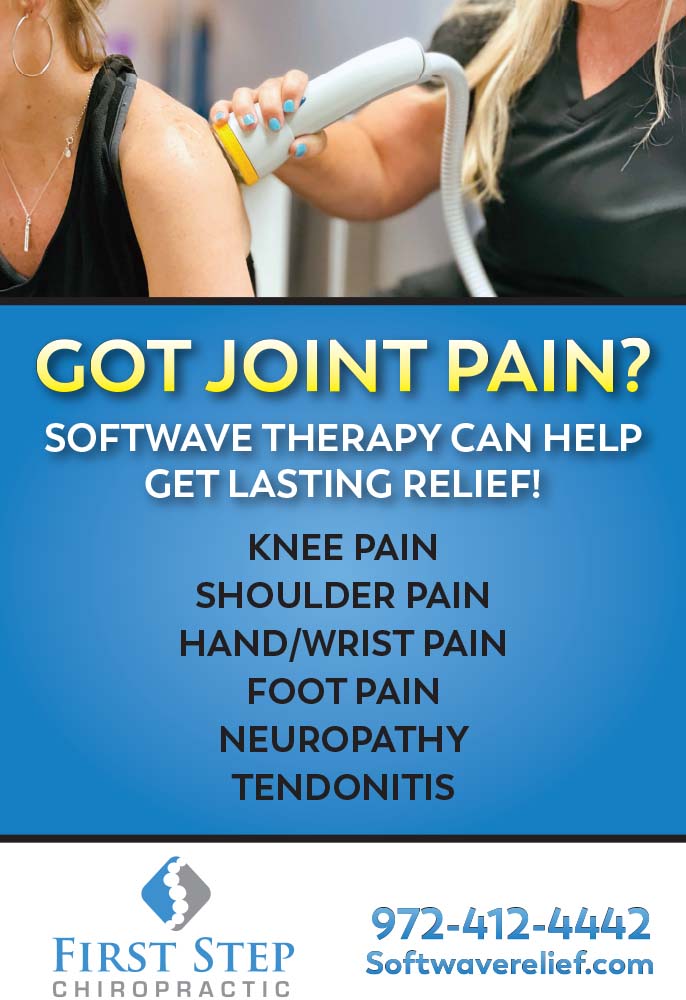 Soft Wave Therapy
Get Pain Relief in Rowlett Faster Than Alternative Treatments
Countless patients throughout the country have experienced relief from Soft Wave Therapy's non-invasive treatment!
Joint Pain Relief: Knee, shoulder, elbow, ankle & more
​​Soft Tissue Relief: Ligaments, muscles, tissue & more
Chronic Pain Relief: Back, nerves, discs, joints & more
​Invasive Treatment Alternative: Surgery, stem cells, cortisone, etc
​​Acute Relief: Wounds, numbness, aches & more
---
Relieve Pain, Activate Stem Cells and Increase Healing in Rowlett
No More Invasive Treatments or Pain Medication.
Our Stem Cell Machine is an exciting, breakthrough option in the field of regenerative medicine. This treatment is clinically proven, nationally recognized, and FDA cleared with a high success rate in clinical studies.
Previously this machine was only available in Europe or to top athletes: We are proud to be one of the first clinics in Texas to offer Soft Wave Therapy!
---
Finally, Stem Cell Options That Are Affordable!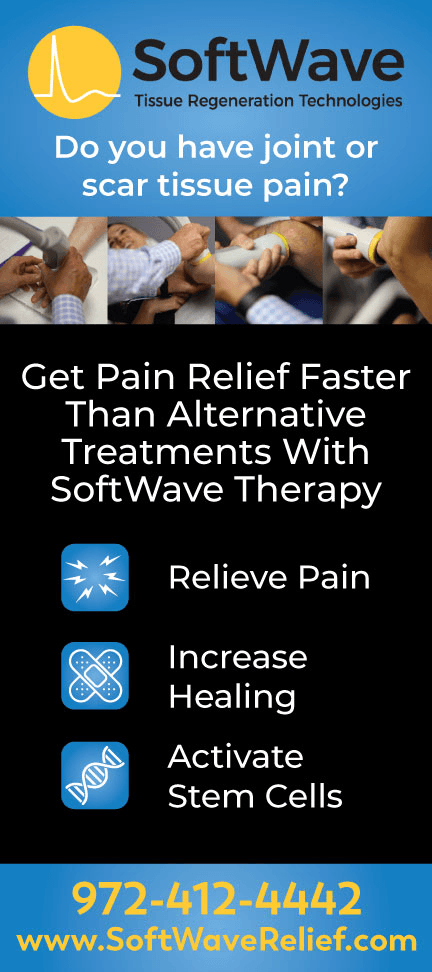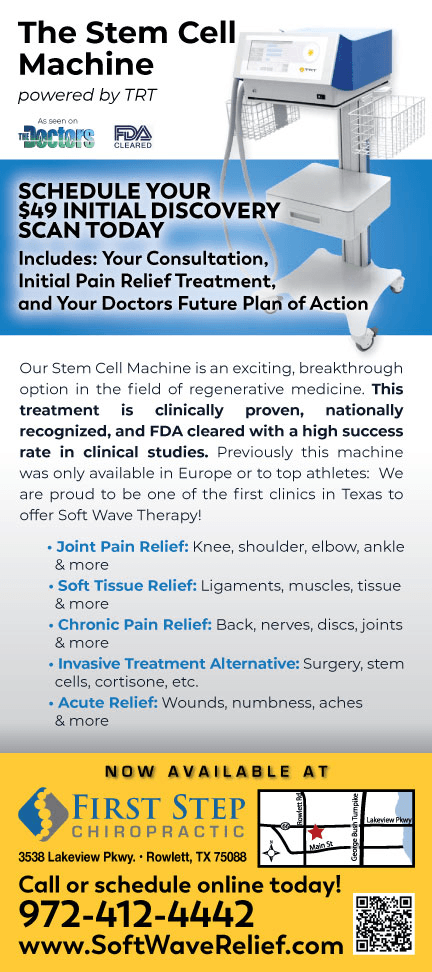 ---
Soft Wave Therapy can help people suffering from…
Neck and Back Pain
​Shoulder Tendinopathies
​Bone on Bone Discomfort (Knees, Shoulders, Hips, Discs)
​Tennis Elbow/Golfers Elbow (epicondylitis)
​Heel Spurs/Plantar fasciitis
​Muscular Trigger Points
​Fractures
​Neuropathies
​Patellar Syndrome
​Ulnar Nerve/Carpal Tunnel Syndrome
​Biceps Tendinopathies
and more…
---
Learn more from this short informative video from Dr. Braddock.
---
See Why Patients Love Soft Wave Therapy!
Effects From Stem Cell Machine
Able To Move Hand After 20 Years
Neuropathy Relief Atlanta
Peripheral Neuropathy Relief
OFFICE HOURS
---
Monday
7:00am - 11:30am
2:30pm - 6:15pm
---
Tuesday
2:30pm - 6:15pm
---
Wednesday
7:00am - 11:30am
2:30pm - 6:15pm
---
Thursday
7:00am - 11:30am
2:30pm - 6:15pm
---
Friday
7:00am - 11:30am
---
Saturday
9:00am - 11:30am
Current Patients
By Appointment
---
Sunday
Closed